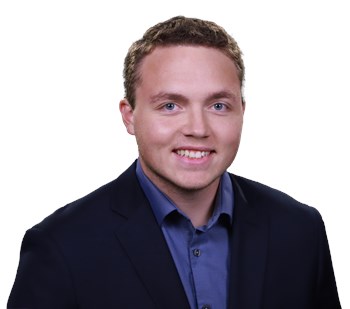 Background & Experience
Blake joined NAI Greywolf as an Associate Advisor in 2022. While he focuses on both lease and sale transactions for all property types, he is most passionate about industrial properties, due to his experience before becoming an advisor.
Before working in commercial real estate, Blake has worked as a pressure vessel welder. He even started his own welding company little less than two years ago. It's the work that he learned that he's able to translate into his relationships with his clients. Blake is able to understand the technicalities of industrial properties and is able to effectively distill that information to his clients.
A graduate of Waukesha County Technical College, Blake holds a degree in metal fabrication.
Memberships: Member, Commercial Association of Realtors-Wisconsin; Member, National Realtors Association; Member, Wisconsin Realtors Association
Licenses: Blake is a licensed broker in Wisconsin
Other: When Blake is out of the office, he enjoys being outdoors hiking and hunting. He also loves to travel, with some of his favorite places having been to are Aruba, Ireland and Maine.