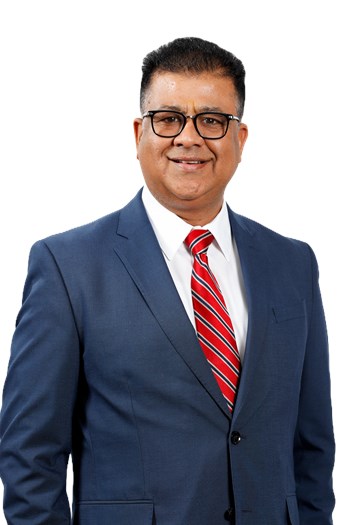 Background & Experience
An experienced businessman, Vijai brings that expertise and knowledge to the real estate industry for his clients. Before working in commercial real estate, he managed and owned various businesses, including restaurants, retail stores and a gas station/convenience store.
His deep understanding of business fundamentals, coupled with the economic knowledge he obtained from Punjab University, is what he uses daily when working with his clients. It's that knowledge that spiked his interest in commercial real estate. He gained valuable commercial real estate experience while working at in the industry, and has focused on retail and office properties, on all sides of the transactions – sale, lease and development.
Vijai was born and raised in India and moved to New York with his family in 2007. It's the values of hard work and determination that he had in making his dreams come true, that he brings to his customers and clients, so that they too can achieve their dreams.
When not working, Vijai enjoys spending time with his family, two kids and our beloved puppy named Teddy bear.